We spend our entire working week looking forward to the anticipated arrival of the weekend. Yet, with a blink of an eye, arrives Sunday, marking the dreaded loom of another Monday.
Although the idea of lounging in, savouring every last second stretching on the sofa and watching Normal People on repeat might sound tempting, this dreading the inevitable is likely to make Monday morning even that bit harder.
If you have set yourself a goal to be more proactive or to live a more organised and structural lifestyle, then there is one simple step that you can make. This is to organise your week and prepare ahead on a Sunday.
To help create structure and give you time throughout the week to be spontaneous and ready for any adventure that might present itself, we have put together 10 top things you should do every Sunday?
Keep reading to discover what to do on a Sunday at home and the benefits that these activities will bring to your lifestyle.
#1 Plan your week
What may seem like a relatively simple and easy task to complete, by taking time to plan the week out ahead of you, you can get a grasp on your movements and any looming deadlines. This planning and evaluating your schedule could also highlight meetings, bills that need paying and any catch up with friends and family that you have pre-organised.
By refreshing your memory, you can get an idea of your priorities throughout the week ahead and begin to plan your spare time.
Reviewing your diary you can gain a clearer picture of the week ahead of you and be able to begin to create new goals for the week ahead. These goals could be to finally get down to the local supermarket to conduct a large food shop, or perhaps to call your Mother for a much needed catch-up on your free Thursday evening. No matter your priorities, planning your week out on a Sunday evening gives you a clearer picture and allows you to plan for a productive week.
#2 Conduct some much needed self care
We are living in such a first paced world, that we often forget the importance of taking time out for ourselves. But this luxury of much needed self care should not be overlooked. Instead, make sure to dedicate even the smallest amount of time to yourself every Sunday for your overall health and well being.
Whether it is running an extra hot bubble bath, curling up underneath a blanket and reading your latest fiction book, to a twenty minute meditation, leaving you feeling refreshed and ready to tackle a new week. No matter how you interpret self care, you will be amazed at how rejuvenated you will feel afterwards.
If being outdoors in nature allows you to feel calmer and more balanced, consider a stroll or attempt forest bathing. Along with caring and nurturing your inner being, this self care time is vital in maintaining the health of your mind and ensuring you a ready to handle any challenges that come your way throughout the week ahead.
#3 Prepare your meals
Another of our top things you should do every Sunday and that is to prepare your meals for the week ahead. This preparation allows you to get ahead and conduct less cooking throughout the week.
Not just handy for those who are busy rushing around between work and socialising, this preparation allows you to have a small respite midweek and give you confidence that regardless of how hectic your week, dinner is sorted and waiting for you back home.
If the idea of pre-cooking all your meals does not appeal to you, you can instead prepare, portion and store your meals in secure storage in your fridge.
This pre-planning and preparation of your meals can give you a clear picture of your meals and highlight any pitfalls in your diet. Is there a particular ingredient that you are consuming far too much of? Perhaps you eat far too much junk food. By reviewing and preparing your meals on a Sunday, you can be prepared and adjust your diet accordingly.
By reviewing and preparing your meals on a Sunday, you can also clear and keep your fridge clean. This is due to you reviewing and removing out of date and spoiled food every Sunday. It has also found that by doing so, you can reduce food waste and save money by reducing the amount of food wasted and the need to replenish.
#4 Exercise
A lot like the point 2, the importance of conducting self care, the need to exercise every Sunday is equally important. While self care can relax and rejuvenate the mind, exercise can restore and heal the body.
Regardless of your motivates for exercise, exercise has proven to be a fantastic way to keep the body functioning and in prime condition. Valuable not just for our fitness, but also our mental health. A quick run around the block or an hour yoga session on a Sunday could prepare you for the excitement of a new week.
By squeezing exercise into your Sunday, you can ensure that no matter how busy and clustered your week becomes, you have already completed some exercise. When it comes to which exercise you should complete, this is dependent on you and the mood that you are in. Whether you would prefer to go kayaking, roll out your yoga mat or hit the tennis court, the option is entirely up to you.
#5 Declutter and clean
We are all guilty of coming in after work and leaving our coat and shoes in a convenient location, or choosing to leave the tidying of the living room for another day. When it comes to top things you should do every Sunday, we recommend adding decluttering and cleaning to the list.
With a clean home creating a clutter free mind, by putting aside a small amount of time every Sunday to clean and declutter your home, you will enter into the new week with a more positive attitude.
As well as decluttering and tidying up the activity of the week gone by, running around a duster and some polish, to hoovering and changing the beddings. You can start your new week cleaner and fresher and in a more powerful mindset.
This completion of those dreaded cleaning tasks, also means you can come home to a cleaner house. Allowing you to appreciate the time that you do spend at home.
#6 Reflect and evaluate the previous week
When it comes to being successful and fully preparing ourselves for the successes of the approaching week, one of the most beneficial things we can do and that is to reflect and evaluate the week gone by.
By reviewing all our successes and lows, we can see the week in its complexity and see which goals we had that we failed upon and areas which we enjoyed and would like to revisit in the future.
This tracking and reflection could highlight areas of yourself that you would like to revisit or develop, as well as new found skills or tools that can be incorporated into your routine for a more productive you. Allowing you to live every day to the fullest.
#7 Socialise and catch up with friends
Another of our top things you should do every Sunday and that is to dedicate some time to socialising and catching up with friends and family. While a key importance to preparing for the week ahead is to dedicate some time to self care, Sunday is also fantastic for socialising and catching up with friends.
Whether you are planning a brunch catch up to follow your Sunday morning lie in, or a Zoom call with distant family members, put some time aside to catch up and share your recent successes with those you care about.
This grounding and socialization with your inner circle can allow you to communicate unguarded, laugh and cry, creating a new week raw and rejuvenated.
#8 Put aside some maintenance time
Sunday is a fantastic time for maintenance of not just our body, mind and health, but also for maintenance of our home.
Whether you are wanting to replace the worn out light bulb in the hallway, to cleaning your car, use Sunday as a day to complete those maintenance tasks that you otherwise would not have the time for throughout the week.
Maintenance for some people could be going to get a manicure, or getting their hair cut, while for others it could be conducting the weekly shop. Use Sunday as an opportunity to complete these maintenance tasks that have cropped up throughout the week and put yourself in a good position for another successful week.
#9 Pursue your latest hobby
Are you an avid reader, or perhaps you have recently begun to learn to speak Spanish for an upcoming holiday. No matter your interests or hobbies, when it comes to what to do at home on Sunday, we recommend putting aside some time to pursue your latest hobby.
This completion of your current passion can not just recharge your batteries, but revise motivation levels and help you skip into the new week with a big proud grin on your face. With many benefits to having a hobby, choosing which hobby to dedicate your time too can either come naturally or require some time and thinking of others.
Whether you are a keen painter, potter, or like to buy and restore old cars, there is a hobby out there for everyone. The biggest challenge is finding the hobby that is right for you.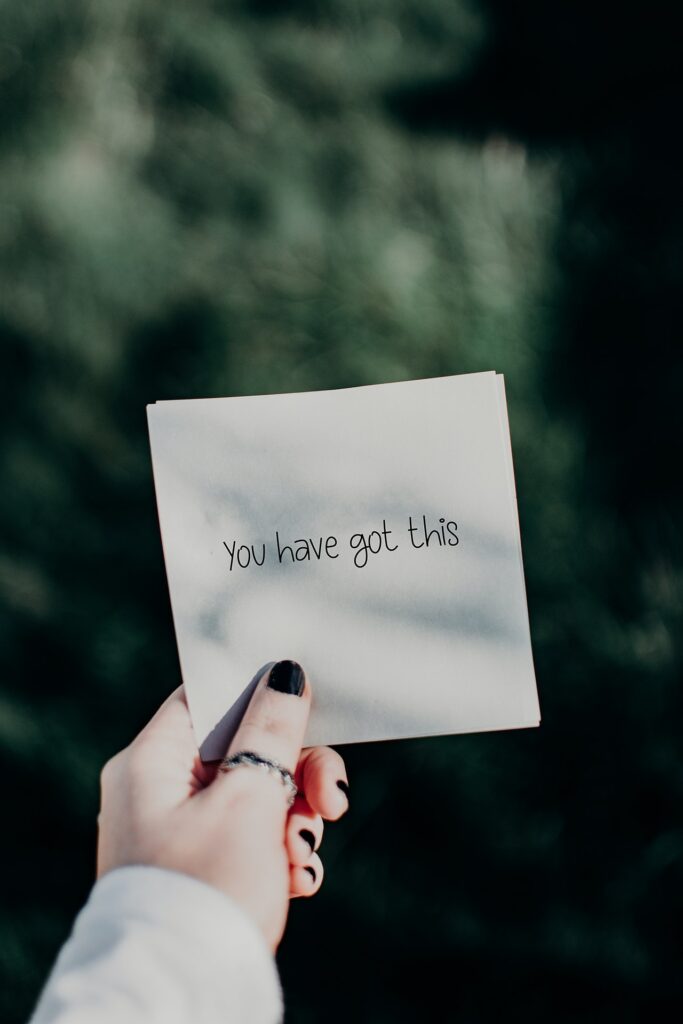 #10 Write inspirational quotes
Our final and tenth top things you should do every Sunday and that is to write yourself inspirational quotes.
A simple task that should only take a few minutes out of your day to complete, the writing of inspirational quotes could prove a valuable midweek lifeline.
When you are struggling with motivation and have had an overwhelming day full of deadlines and what appears to be failures, these prepared inspirational quotes can come in handy. Giving you that boost that you need, these little added lifelines could keep you going until Friday afternoon, ready for the weekend to commence.
Conclusion
Living each day to the fullest is a top priority for many of us. But when our diary is full to the brim and it feels like we have no free time for the smallest bit of self care, stress and overwhelm can often engulf us.
For those wanting to take a positive step and live a more calmer and organised life, then getting ahead and making the most out of your Sunday is recommended for a happy and healthy family. If you were unsure of where to begin, hopefully our top things you should do every Sunday has offered you some clarity and guidance. 
With each of our recommended activities to be completed on a Sunday coming with a number of benefits, you will be amazed at how energised and prepared you feel when the alarm goes off Monday morning.
Do you have a particular routine for your Sunday? Comment below and share your new weekly routine with us today.