Looking for top tips to declutter different rooms?With lockdown restrictions starting to lift, Brits are looking forward to getting back into the swing of things. However, for many of us, we will still be spending more time at home. Currently, the number one mood-boosting household task is Brits decluttering to create more space and get organised.
Following our homes having to become multipurpose – from isolating, to a workspace, relaxation, to creating recharge hubs for loved ones, it's never been a better time to rethink the functionality of our homes.
With this in mind, if you're looking for inspiration for home improvement projects, below are top tips to declutter different rooms in your humble abode: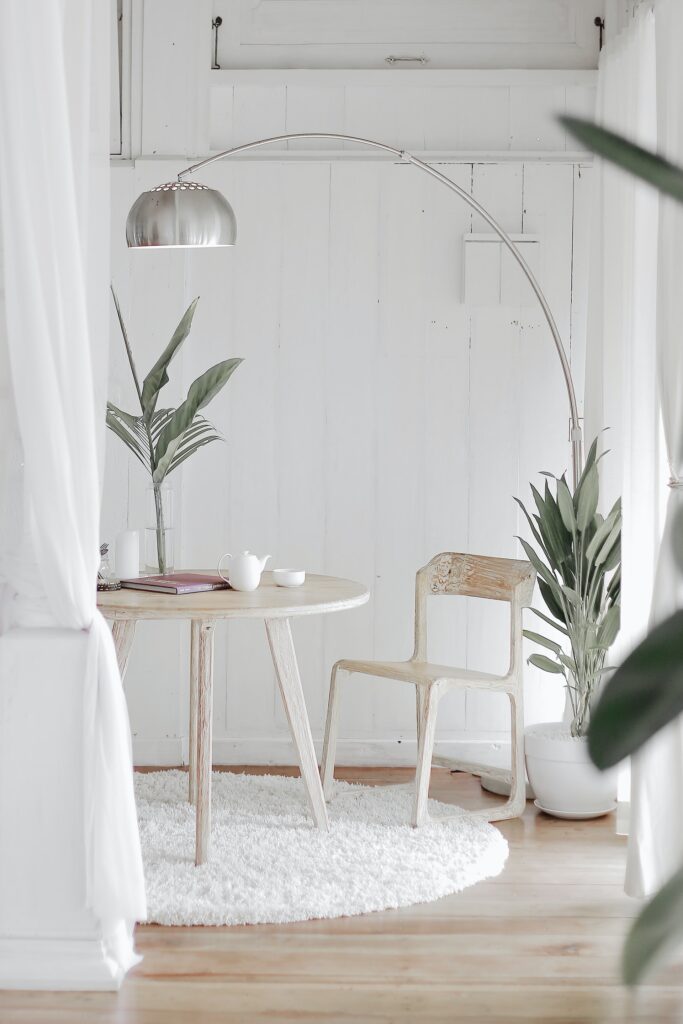 Home
Many of us like holding on to cherished items, however, the number one way to create more space is to declutter. A great option is using external space like Attic Self Storage, which is an affordable way to clear your home of must keeps that are lying dormant. Also the self-storage units can be accessed 24/7, so it's also worth considering to store seasonal items, fashion or furnishings.
Bedroom
For the bedroom, investing in attractive storage baskets and garment bags is a great way to get organised. Do a little each day so it doesn't become a chore.
To begin, reassess your wardrobe. If a piece of clothing doesn't excite you or you haven't worn it in 12 months, it's time to make a decision to revamp, donate or sell it. If you love an item, but it needs a new lease of life, use DYLON Dyes to upcycle clothes that are available in a variety of bright and colourful shades.
Living/Dining Room
The living room is the center of the home and it's key to maximise its space. Get creative with the layout. If you have an open plan room, place a lightweight divider or hang a chic chain to create a visual and physical barrier between the kitchen, sitting and dining areas. Alternatively, an open bookcase or shelving unit is an easy way to divide the room, and can be moved around easily when you feel like reshuffling the layout. A decorative divider is often recommended rather than a plain one as they are generally practical and add some character.
Opt for multifunctional furniture such as a trunk that can double as a coffee table and an ottoman are practical for extra seating and also provide storage for random items around the house, DVDs, extra throws and video game accessories.
Bathroom
To amplify storage, try and just store what you use day to day. A large percentage for many people is beauty items that have been forgotten about, sometimes from years ago.
Bathroom storage is generally limited, so typically vanity drawers and cabinets house the clutter. Toss makeup, skincare, medication and products that have expired or you'll never use. The small, free samples in magazines and shops can build up too, so now's the time to either start using them or discarding them. Don't forget to go through your overstretched hair bands and nail polish collection to see if there are any you haven't used in a long time or that are dried out.

Kitchen

We're all guilty of having a messy cupboard or drawer filled with storage containers or tupperware at some stage, but now is the time to pull everything out, reorganise and chuck away the ones that are badly stained or don't have a matching lid. Don't forget to look at the canned products and sauce in the pantry or cupboard. While the "best before date" is more of a guideline than a rule, take it as a sign to throw the product away if it smells off. Also, if they are in date, and you want to get rid of non-perishable foods, consider donating to your local food bank like Trussell Trust.
Also clutter in the kitchen can become a magnet for germs from left over food particles, so even more reason to get inside your cupboards.

Work/study area

Many people are continuing to work from home, but lack the space to do so comfortably as they don't have an extra room to act like an office.
It's key to make the most of every inch of the space in your room with a wall-mounted unit that can double up as a desk. In the evening time, this can be converted back to a standard bedside unit for your lamp and book. Alternatively, transform one of your cupboards into a home office that can be opened up whenever you need it – just ensure it's deep enough to fit your monitor or laptop. If you're short on space in your room, squeeze a console into your corridor which can double up as both a vanity and desk.
Some fantastic tips to declutter different rooms within your home. We would love to hear from you and hear how you too have cleared your home and help to reduce clatter for an improved living experience.