With households around the world being forced into lockdown as the growing epidemic that is COVID-19 develops and expands, no continent has been left unscathed by this virus.
With lockdown and self-isolation, being enforced by governments worldwide, many are asking themselves how they can keep busy and preoccupied during these unsure times.
From learning a new skill, self care to home exercising, one recommended way to keep busy and that is through home improvement projects around the house. 

With time now readily available to conduct those tasks often pushed to the side, we explore and cover how to complete home improvement when in quarantine and the top changes you can make for a big impact.

Top 5 ideas for home improvement
1- Start with a spring clean
Before you go racing ahead and add that much needed new coated of paint to the kitchen or install that large double wardrobe in the master bedroom, first consider a spring clean.
By taking the time out at the beginning to spring clean, along with removing any no longer needed items, you can also thoroughly clean and cleanse all surfaces.
Typically conducted at the beginning of spring, another clean throughout the house from top to bottom will not hurt and ensure that your home and surfaces you touch frequently are free from harmful bacteria.

For those wanting to spring clean their home, whether for cleanliness or just for their own health, consider cleaning these surfaces:
Wipe down door handles, stairwell rails and window sills
Clean and wipe electronic surfaces that you frequently touch. This can include mobile phones, TV remotes and computer keyboards
If washable, wash the shower curtain
Give the house a good hoover and clean the carpet if possible. This can remove any nasty bacteria living in the fabric
Thoroughly clean and remove old items from the fridge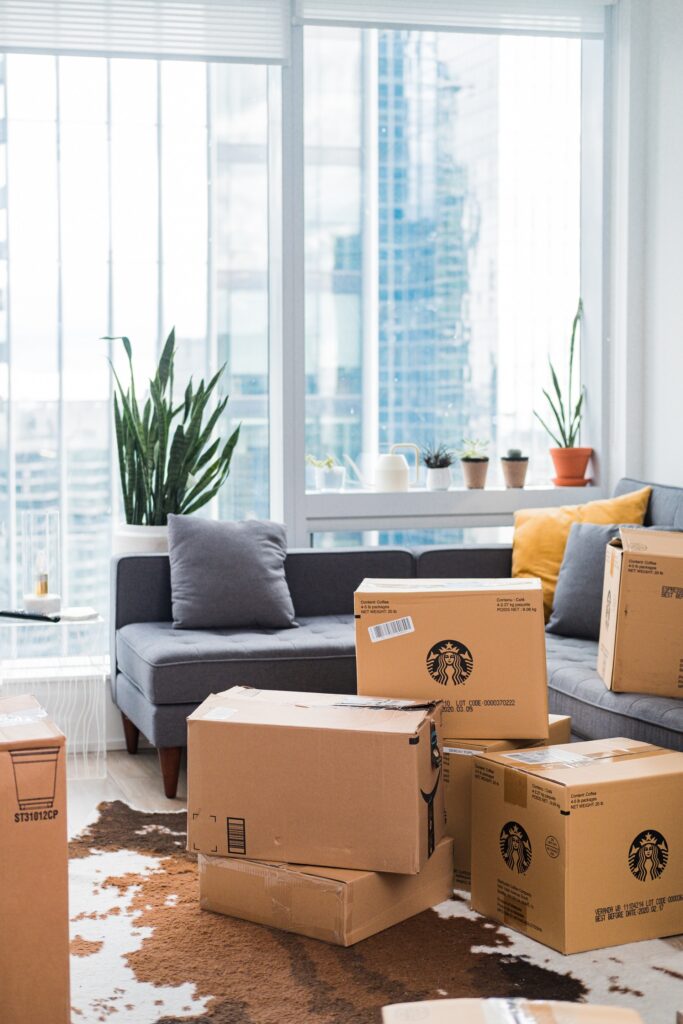 2 – Declutter your home
As you clean and disinfect the house, you may notice items of ornaments that you no longer need or books or DVDs that you no longer want. When cleaning and updating the interior of your home a much needed declutter is always recommended when it comes to home improvement projects.
Whether you place worn items in the bin, or box up and store unwanted gifts to take to a charity shop in the future, give your home the clear out that it requires.
By using the famous Marie Kondo rules on how to declutter and cleanse your home, you can ensure that only items that are no longer needed are being rehomed.

3- Repurpose rooms within the home
When looking for a way to revamp and renew your home, another top tip for home improvement when in quarantine and that is to repurpose the rooms within the home. If you have a spare bedroom that is not in use, converting this room into either an office for when working at home, or into a home workout room would be beneficial during the month ahead.
Although the repurposing of your spare room into a workout studio may not be the form of exercise that you desire and cannot compete with the facilities offered at your once local gym, this room and the exercise you complete can hold a number of benefits. Along with being an area to escape after a long day at work, you can switch off and unwind while focusing on the workout ahead of you.

4- Repaint your walls
Whether they are in dire need of a touch up or your bathroom is requiring bright pastel walls to cheer you up during these uncertain times, repainting your rooms is a recommended way on how to complete home improvement when in quarantine. Giving your rooms an instant shake up, painting also allows you to experiment and add some personality to your interior.
From the addition of large quotes throughout the rooms, to a wall painted with chalkboard paint, add some positive, uplifting quotes to the walls to help improve your mood when quarantine becomes unbearable.
5- Refresh your garden
When in quarantine and with summer not far off in the distance, use this time stuck at home to prepare your garden for the upcoming sun. From weeding, mowing the lawn to replanting and moving those bushes, give your garden a new lease of life that it seeks.

Often neglected and looking worse for wear after the winter months, take some wood paint and repaint your garden benches before the weather changes and you migrate out into your garden to enjoy within the summer months.

Conclusion
There you have it, our 5 top home improvement projects when in quarantine and a sure way to keep you entertained throughout the months ahead.
Whether you are giving your home the spring clean that it needs, a much needed declutter or deciding to repaint and add some personality to your walls through the addition of chalk paint and colour, use this time to conduct those much needed home improvement projects that you have been putting off.

With coronavirus and its effects lasting longer than we would like and with no signs of it disappearing anytime soon, use this time of quarantine towards some good use and conduct those tasks that are long overdue. Whether personal goals or aims to improve the house, get renovating and improve your home with these top home improvement projects when in quarantine.

What did you think of our recommended tips? Comment below and share with us what exciting plans you have in store during your time in self isolation.