The quality of your family life greatly influences other aspects of your life. Several research studies have shown that the greatest source of happiness in life is family. The same studies have also found that the greatest source of disappointment and frustration in people's lives is family problems. Therefore building a happy and healthy family is a must for a well balanced home.
Everyone is a part of a family. Even if you don't know where you came from, you belong to several families. You don't have a say in this matter. The creator designed the family as the smallest unit in the community.
In recent years, many psychologists and scientific researchers have conducted numerous studies on the characteristics of healthy and happy families. What do they do? How do they look like? If you want to be a part of a happy and healthy family, here are seven principles that you should follow.
Have a role model
What your children see you doing as they grow up is what they'll likely do when they have grown up. What do your children see when they look at you? Do they see honesty, trust, and integrity? Do they see a person who can solve problems effectively and restore peace? Do you appreciate your children with their strengths and weaknesses? Do you encourage them to express themselves in a healthy way?
The best gift you can give to your child is accepting yourself the way you are. As the popular saying goes, actions speak louder than words. Children will focus more on what you are doing than saying. You have to walk the talk for you to be an excellent role model for your children.
Quality time is everything
Children know that they are loved when their parents spend quality time with them. In a world where everyone is busy solving their problems, great parents make time for their children every day. With busy schedules, our children can quickly seem like an interruption or hindrance to achieving our career and financial goals.
You need to keep in mind that children see the world differently from adults. Therefore, you have to make time if you want to build a healthy and happy family. Acknowledge and reward them when doing something great. Set aside a couple of minutes every day to listen to them.
Nourish love
There are different ways to express your love to your family members. Learning how to nourish and cherish other people is essential for the success of your family. Cherishing other people is not that difficult.
All you need to do is show them that you value and care for them. Whether this involves coming up with meaningful Mother's Day gift ideas, or telling your family you love them daily, nourish involves expressing your love through actions. It goes beyond attitude. Nourishment involves listening and understanding your loved ones.
Create a peaceful and comfortable environment
A peaceful, comfortable and productive home environment is created by building and supporting our family members instead of blaming and criticizing them. It is created by communicating respectfully. An encouraging environment is created spotting more great things that our loved ones do than their mistakes. Spending more energy praising children for doing great things than criticizing them when they fail to meet our expectations will pay off in spades in the long run.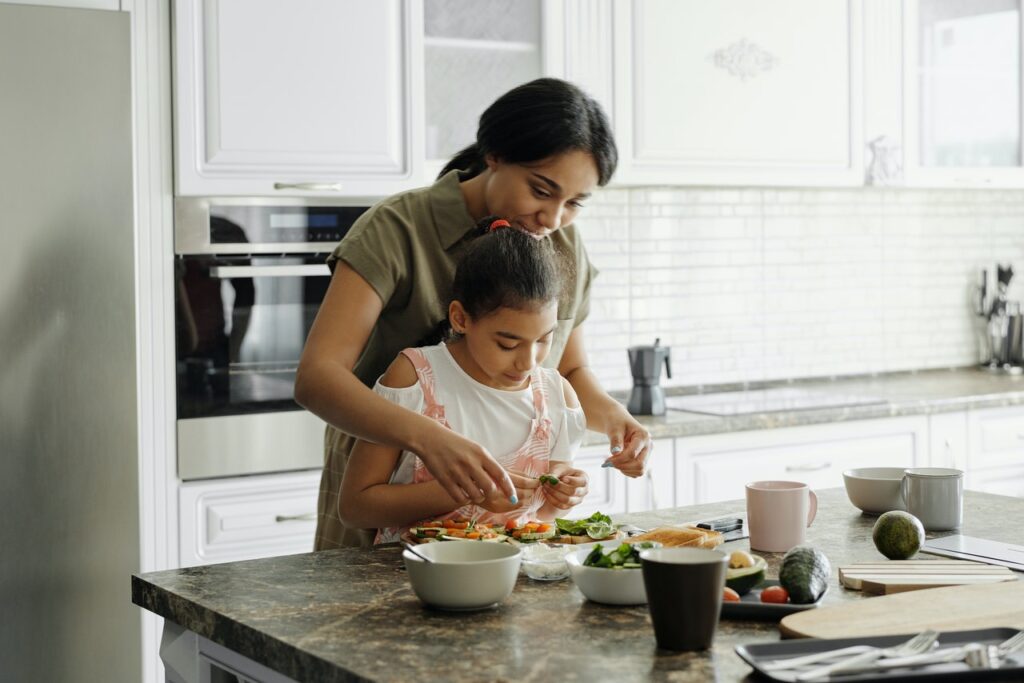 Express your anger healthily
We have all been taught that anger is a destructive emotion that should be unwelcome in our hearts and minds. A healthy home is made up of people who express their anger in a healthy way. When you understand anger and learn how to express it healthily, you'll create stronger intimacy, trust, and relationship with your loved ones. While it's not easy not to feel angry, you can learn how to express it healthily.
Communicate clearly
The difference between happy and unhappy married couples is how they communicate. Sharing your feelings and keeping the communication channels open will naturally improve the quality of your relationships. Setting aside a few minutes every day to communicate clearly with your loved ones will transform the quality of your life.
Resolve conflicts
Most people don't see the potential benefits of conflicts. We misunderstand and interpret conflicts as attacks. In relationships, conflicts are inevitable. It's the price that you pay for intimacy. People who avoid conflict never grow and develop.
The next time you have a conflict, make it your primary aim to understand the other party. Take a couple of minutes to define and acknowledge the conflict. You also need to know how you've contributed to the problem at hand. And what you can do differently next time.
Conclusion
Having a set of values and principles will help you act in a proactive instead of a reactive way when you face problems. Accept your family members the way they are with all their strengths and weaknesses. And most importantly, be a role model to your loved ones by walking your talk.
Author Bio:
Paul White is a professional writer at assignment help australia with an experience of writing scientific, technical and educative articles as an article and scientific work. Communicative and curious person with passion on to collect knowledge. Find him on Facebook