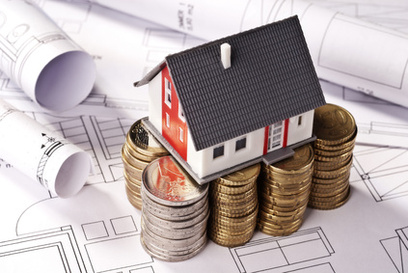 House prices in any given area are often difficult to judge accurately. Anyone putting their house on the market often thinks that the value is more than the opinion of the estate agent and, when in the process of purchasing, it is assumed that the seller is being over-optimistic regarding what price they can realistically hope to achieve in a sale. This, in a nutshell, is the constant ebbing and flowing of the UK housing market.
With the increased exposure of websites such as Zoopla, who regularly inform us of month-to-month fluctuations in the value of our homes, as well as the Rightmove House Price Index which monitors the average house prices in our area, most of the UK public are well versed on the value of their homes. But, at the end of the day, the true value of your home is dictated by what other people are willing to pay for it. With the UK being a country where buying a house is the assumed route that all of us want to take, let's take a look at what sellers can do to maximise the value of their homes.
De-Clutter
Whilst ensuring that you house is clean and tidy before a viewing is just common sense, it is key to take steps to reduce the amount of general clutter and to 'de-personalise' the property so people instantly gain the impression that the house has been looked after and can visualise themselves living there.
All home-owners, over time, aim to turn a house into a home and with this comes significant personal items such as photos. Whilst this gives the house a homely feel to the seller, it can often have a negative effect on people viewing as they want to imagine themselves living there and not the current occupier. Neutrality is the key as personal tastes do not often reflect the tastes of the potential buyer.
Use a Self Storage Company
One option is to use self storage, a business sector that has grown exponentially over the last 20 years. Companies such as CityStore Self Storage provide individual, secure storage rooms in a variety of sizes which enables sellers to easily de-clutter their homes by giving them space to temporarily store personal items. The benefit of this is that, by removing any excess furniture, this will make rooms look bigger.
Deodorise
Ensure that you air your property fully especially if you are a smoker or a pet-owner. Odd odours such as these can put potential buyers off.  In fact it is a good idea to fill you home with pleasant, comforting fragrances at the time of viewings by baking or burning scented candles.
Kerb appeal
Speaking to some local estate agents, they were clear on the fact that many people neglect the so-called "kerb appeal" of their property which can have significant influence on the rest of the viewing.
As first impressions are so important when it comes to trying to get the best price for your home, a little time spent attending to the front garden can reap generous rewards. If you have a front garden, ensure that it has been recently mowed – an unkempt garden with weeds will start the potential buyer wondering what other dangers may lurk inside!
A fresh coat of paint for the front door and porch will give that all important good first impression. A house that feels like it has been well maintained will always be beneficial.
Consider the Buyer
Try and consider who may be interested in buying your property. If you feel that young families are your likely target market, you could perhaps consider turning a study into a second bedroom to better suit their needs.
In conclusion, it is clear that doing the basic things right when looking to sell your home is the best course of action. Using a local self storage company can enable you to store extra items away from the home until you clinch that all important sale.