People consider their house to be the safest and most practical place to store items. And business owners use their office premises or warehouses for the same purpose. However, at times, this may not be a viable option. To store items safely outside the home or business setups, self storage facilities have emerged as a practical solution. You can pick from the top Luton self storage facilities to store your assets and stuff for almost any length of time.
When to Opt For Self Storage Facilities?
There are specific situations when you may opt for self storage services.
Getting your house or apartment renovated? It will be necessary to keep the large appliances, furniture and delicate stuffs stored somewhere safely. Self-storage facilities can be your saviour at this point.
For business owners who have plans to renovate or expand an existing work-space. Keeping the belongings and office furniture in a safe place would be a prerequisite.
Or perhaps you're going on an extended vacation to a faraway country. The self storage Luton facilities would be perfect to store your assets in a safe place while you're away.
Things You Can Store in Self Storage Facilities
You can store plenty of stuff and belongings in self storage facilities nowadays. For example, it is possible to keep large appliances, different types of furniture, important documents and even vehicles. A self storage unit also makes a good place to store and hide your Christmas presents. However, you may not be allowed to store hazardous materials like explosives.

Advantages You Get From Self Storage Service Providers
There are some obvious advantages of opting for services of top self storage entities:
Safety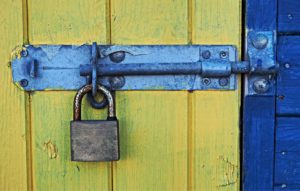 This is the primary reason people opt for self storage service providers anywhere. Whether business or personal storage is used, the safety of stored belongings is not compromised.
Your assets are stored in lockers and these facilities are secured with CCTV surveillance and manpower. So, you can store your belongings for the required duration minus worry. Alarms are also installed for top notch security.
Flexibility
In most self storage facilities, there are a number of packages available. So there is sure to be one that meets your needs. For example, you may store the items for a month, a week, or a specified duration. The rates will vary accordingly. Plus, you can choose from a range of sizes of lockers and storage cabinets too.
Top Condition
Of course, ensuring your stored belongings stay protected from burglary or theft is a priority. But, even the cheapest of storage companies also pledge to keep them in top condition. Their storage lockers or cabinets are maintained dry and clean. You can be assured that your assets will not be affected by mold formation or insects. This is particularly beneficial for stored wooden furniture.
Things You Should Check
Before seeking the service of a self storage service provider you should check a few things carefully. Check the insurance requirements with your chosen company at the outset. Also find out if the company offers provisions for storing large vehicles or heavy appliances. And ask what the maximum and minimum storage terms are.