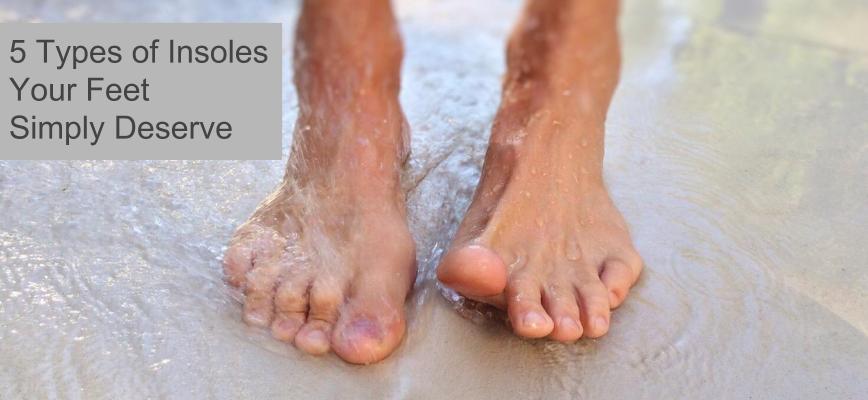 I am sure that we all must have worn insoles in our shoes at one time or another. My first experience takes me back to my school shoes that had stretched rather a little too much from the long, wet walks to school. Inserting childrens insoles into the shoes not only saved my mum money until the end of term, but also made the shoes better fitting, with the added bonus of some extra cushioning making my walks seem half the distance.
Insoles have most certainly moved on within recent years and now as there are different types of insoles, aside from stopping your shoes slipping off your feet, they deal with an array of foot, health and comfort problems. In fact from what I have seen in the media recently some go above and beyond that:
Orthotic Insoles
Orthotic insoles are the answer to many foot complaints including plantar fasciitis and heel spurs. Orthotic insoles are designed to protect the arch of the foot preventing these type of problems occurring.
Footlogics manufacture a vast range of orthotic and lifestyle insoles addressing an number of issues including medical, sports and children's foot problems. Working alongside a great team of podiatrists and physiotherapists they seem to be getting it just right. The place to go for insoles for shin splints, amongst other things.
Read more: http://footactive.co.uk/
Heated Insoles
Yes, you read that right. Heated insoles. If you are a person that works out in the open, or you have a hobby that takes you outside all year round, this type sports insole must be the height of luxury and practicality.
So, how do they work? They use state of the art thermal technology, and wireless technology at that, so that you can ensure that your feet remain warm but not too hot. At $134.99 you would have to make sure you were outside in the cold weather a lot. They would be the perfect hiking or climbing insoles for boots.
Read more: http://heat.thermacell.com/heated-insoles/original-heated-insoles
Leather Insoles
Ever wondered how power dressers do it? Walk around all day long, looking stunning in high heeled shoes. Take Kate Middleton on her walkabouts as an example. She is always dressed to perfection, finished off with an elegant pair high heels. Her secret? Italian leather insoles for high heels from London based company Alice Bow.
The insoles concentrate their high padding around the ball of the foot, which is then wrapped in premium Italian leather. They also come in array of colours and can even be personalised.
Read more: http://www.usmagazine.com/celebrity-style/news/kate-middleton-favorite-high-heel-shoe-insoles-details-201596
Phone Charging Insoles
The first thing that springs to mind here is just how amazing these would be at a music festival or on a walking holiday, but I am sure there are endless uses for them. But, just how do they work?
A battery pack that is tied to your shoelaces is charged using kinetic energy which is generated on each placement of your heal. A tiny generator in the insole turns this into electricity. A genius concept from SolePower. When would you use these amazing insoles.
Read more: http://www.popsci.com/insoles-that-let-you-charge-your-phone-with-every-step
3d Printed Insoles
3d orthotic insoles align your posture, which save many of us from back, leg, knee and ankle pain. Up until now a medical practitioner would have to have carried out a footscan in order to provide the custom orthotic insoles to correct medical problems. Not any more.
Sols are about to launch an online order service for custom 3d insoles. Clients will be able to scan their feet at home using a smartphone app and then process their order online. Easy as that. Would you trust this app?
Read more: http://www.entrepreneur.com/article/243518
Have you found this article useful? We would love to hear your answers to the question posed throughout the article. Chat to us in the comments box.