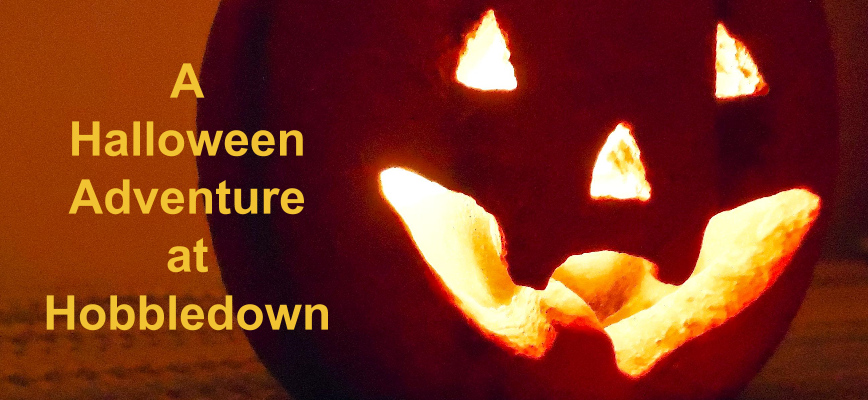 Are you looking for some fun and exciting Halloween activities for the kids this year?
one of the best kids days out in Surrey
, are planning something extra special this year- a Halloween adventure at Hobbledown.
Throughout October half term (26th – 30th October 2015) they will be running Halloween events.  You'll be able to get up close and personal with a selection of reptiles and invertebrates including a Blue-Tongued Skink, a Giant African Millipede, Madagascan Cockroaches and even some Australian Stick Insects.
If that's not enough to scare your little ones they will also have their Snake and a new Tarantula on show.
So are your little ones brave enough to come face to face with these venomous creatures? This super scary Halloween encounter will make you face your fears, and you'll be able to learn all about the different species on display from the Hobbledown animal curators.
As well as meeting our special creepy crawly guests, there is lots of other fun Halloween arts and craft activities going on such as apple bobbing, a daily fancy dress parade (Witches and Zombies all welcome), face-painting and some 'not so scary' ghost stories with the Hobbledown characters.
So for a Halloween your kids will love, remember there will be plenty of fun Halloween activities for them happening throughout the October half term at Hobbledown. Whatever your plans, make sure you keep your children safe at Halloween.
Let you imagination run wild with Halloween costume ideas. What will you be sending your children out dressed as this Halloween? Share with us in the comments and let us know if you have a Halloween adventure at Hobbledown this year.