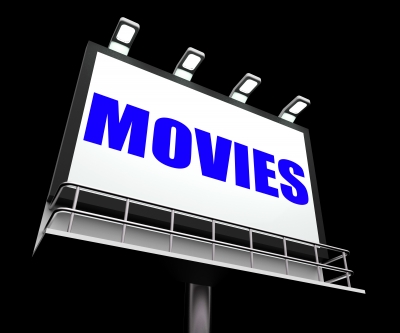 What girl hasn't dreamt of a Hollywood makeup mirror? You know the backstage dressing room mirror with the lights all around, as used by the famous stars of the silver screen.  Well, they are back in fashion, much improved with led bulbs to boot.  The ultimate glamour accessory for any girls bedroom.
Mirrors have always featured highly in Hollywood and not just backstage.  There are many famous Hollywood mirror movie moments that have gone down in film industry history.
Here's our top 4:
Snow White and Seven Dwarfs 
"Magic mirror on the wall who is the fairest one of them all?"
This has got to be the most famous mirror of all time. The scariest version  of the mirror has to be in Disney's animation.  All was well until the mirror revealed that the Evil Queen was no longer the prettiest lady in the land.
Enter the Dragon
This was the martial arts artist Bruce Lee's last film prior to his early death at the age of 32.  This martial arts classic sees villain Han lure Lee into a hall of mirrors where the reflections confuse our hero.  Lee takes to smashing all of the mirrors to he can see where the real villain is.
Black Swan
This American psychological thriller/horror film from Darren Aronofsky, tells the tale of a neurotic ballerina who is preparing for a dual role in a production of the ballet Swan Lake.  She is required to play the fragile white swan, as well as the dark, disturbed black swan.  This soon causes confusion with understudies, her own evil personality and reflections.
The weapon in the climax of the film is a shard of broken mirror too.
Candyman
Another American horror depicting the urban legend of a ghost slave that returns from the dead to have his revenge.  The spirit can be summoned when you look into a mirror and chant his name five times.  He will appear in the mirror covered in blood and bees with the sole purpose of committing a murder with his hook hand.
Remember you can say Candyman once, twice, three times or even four, but never say it five times!
What is your favourite Hollywood Mirror moment?