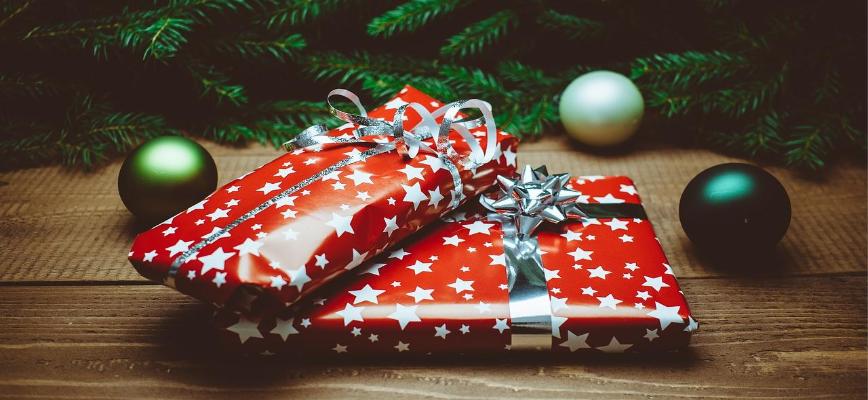 As parents,  creating the most magical of Christmases is not always easy and in fact – as the children get older, finding Christmas present hiding places can often be one of most ambitious challenges of the year.
The Great North Run, the Three Peaks Challenge, Iron Man pah!!! Hiding festively wrapped Christmas gifts from prying little eyes, ready for Father Christmas to magically deliver them, is much more ambitious.
It really does depend on your own family's approach to Christmas what you can or can't get away with. We carry on a the traditions from when I was a child, which allows me to quite easily box up all the presents and take them to my local self storage in Camden. Simple, you just need to be a little organised.
Which Christmas Present Hiding Places do you Use?
To keep the Christmas magic alive it is important to be inventive with your hiding places. Here are some that we have all thought of or use:
The top of the wardrobe. This is by far the favourite hiding place, because of course the children can't reach up there. 28% of us use this one.
Under the bed. 18% of us think that our gifts are safe tucked under the bed. This one got found out in our house during a simple game of hide and seek. It was easily explained though.
The garage or shed. Ah, this is a good one as most us don't allow children to go into these places unaccompanied because of the dangers in there. A reported 14% of us sly ones use these.
The loft. 6% of us are brave enough to venture into the loft to hide our Christmas goodies from the kiddies. This is brilliant, but no good for me as I don't a loft.
Locked suitcases. This one is quite genius, but only 3% use this secret hiding place. Perhaps, like me the suitcases are already stowage for other household items.
There is of course still the bottom of the wardrobe, under blankets, the boot of the car, the laundry basket or even at friends or relatives houses. All of these I feel are a little more discoverable, particularly if your children are budding detectives. This is why I now use a storage unit at Citystore Self Storage, Camden. But just how do I get away with it?
Family Christmas Traditions
As a child I was told that Mummy and Daddy buy the Christmas presents and send them away to Father Christmas. If you have been good he delivers the presents under the tree on Christmas Eve. If however, you have been naughty and don't deserve your presents he delivers them to the children that do.
The stocking that Father Christmas fills at the end of the children's beds are his special gifts that have been lovingly made by the elves, and have come all the way from Lapland. This mean that the Christmas list comes to me and Santa gets a lovely letter with one or two very small gift requests.
So if the children see generic boxes around the house it is easily explained. These are the boxes that are going to the post office to be sent off to Father Christmas. Sometimes it is all very secretive with no fuss or sightings, but if times get tough and the children are particularly inquisitive the boxes get all labelled up for the North Pole and piled into the car for posting (into Self Storage).
It was my husband that first came up with the idea of using a self storage unit, and I do have to say it was genius and has made our Christmases even more magical over the past few years. Some larger gifts never home, they go straight to the unit and turn up at the house on Christmas eve when the kids are sound asleep in bed. Then it's time for us adults to frantically put them together, without making too much noise.
This is one of the secret fun sides of Christmas that the little ones are blissfully unaware of, but which will be great to share with them when they have families of their own.
What are your Family Christmas Traditions?
I find it fascinating listening to the different ways families celebrate their Christmas. Please share some of your traditions with me in the comments and do make sure you have a magical and very merry Christmas. Oh and let me know if you will use my top tip and be heading for your nearest
London self storage
facility…